Cohort 2 Model Demonstration Projects
University of Oregon
Intensive Positive Behavior Support (IPBS)
Developed and implemented by the University of Oregon, IPBS was a practical district-level model for delivering individualized function-based behavior support to children with the most extreme behavior support needs and who had not been responsive to primary or secondary prevention efforts.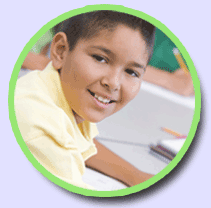 The project incorporated evidence-based behavior support practices within a school-wide positive behavior support approach guided by the three-tiered prevention model. IPBS emphasized the collection and use of data for decision-making and included systematic strategies for professional development. Features of IPBS include the following:
A focus on the school district as the organizing unit for implementation
Simultaneous support for action team members, behavior specialists, and administrators
Practical application of functional behavioral assessment and comprehensive behavior support design
Active integration of family mental health systems
Design of training materials needed for broad-scale dissemination.