Cohort 3 Model Demonstration Projects
University of Kansas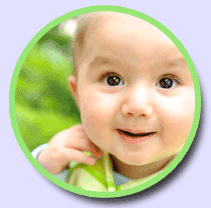 Model Demonstration Center for Promoting Language and Literacy Readiness in Early Childhood
The Center for Promoting Language and Literacy Readiness was intended to improve the early language learning and readiness opportunities for infants and young children with disabilities receiving center- and/or home-based services through Part C and Part B programs. The center provided staff development and technical assistance in functional, evidence-based practices to promote communication and language for children with disabilities from birth through 5 years.
The center was a vehicle to support the use of evidence-based naturalistic language and early literacy interventions across four programs serving children receiving intervention services through Part C and after their transition into Part B/619 or other preschool services. Early educators and/or parents delivered interventions to promote language and early literacy readiness among infants and toddlers from each participating site.
Interventions included functional, naturalistic strategies to promote communication and language derived from responsive intervention prelinguistic and milieu teaching, dialogic reading, and shared book reading. The effectiveness of these strategies is supported by an extensive research base. The center extends on previous research on the intervention strategies conducted by the team.
The Center for Promoting Language and Literacy Readiness disseminated and evaluated a combination of language-promoting strategies.  These included following a child's lead, commenting and labeling, and using strategies to prompt communication across play, care routines, and early literacy activities in the natural environment.
Interventions were individualized and delivered through collaborative professional development based on consultation, coaching, methods to ensure the fidelity of intervention implementation across activities, and ongoing progress monitoring. A multi-method, multi-informant approach was used to document both the use of the model by the participating early childhood educators and the effects of the intervention on the communication development of infants and toddlers and preschool-age children with disabilities.