Cohort 3 Model Demonstration Projects
Vanderbilt University and Florida State University
KIDTALK-TACTICS Project (KTTP)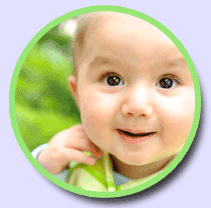 KTTP was a community-based early communication intervention model for children ages birth through 5 with significant language delays and their families. Parents received comprehensive information about their child's developing communication, individualized training to use KIDTALK-TACTICS naturalistic language teaching strategies in everyday routines and activities, and support in guiding their child's language intervention across placements and therapeutic activities.
Coordinated training on KIDTALK-TACTICS strategies also was provided for teachers, speech language pathologists, and other service providers to ensure that individual children received the intervention intensity they needed for positive developmental outcomes. The fidelity of each aspect of the intervention and effects of the project at the child, family, service provider, center, and system levels were evaluated.
KTTP's naturalistic language intervention methods are scientifically validated and acceptable to families of young children. Previous research has demonstrated that these strategies are effective in promoting communication, easy for parents and teachers to learn, usable in everyday routines and interactions with a range of communication partners, and consistently yield positive, measurable outcomes.
This project was a collaboration between researchers at Vanderbilt University and Florida State University. KTTP was initially located in three community sites serving children enrolled in Part C and collaborated with local public school systems when target children transitioned to Part B services provided in school settings.