Cohort 8 Stepping Up Technology Implementation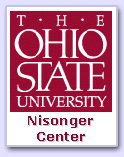 The Ohio State University Nisonger Center
Scaling-Up EnvisionIT: A Model for Teaching 21st Century Skills to Students with Disabilities

The Ohio State University Nisonger Center, together with national experts, students with disabilities, parents, teachers, and administrators, will develop and test a model of program implementation and sustainability for a web-based curriculum called EnvisionIT. This evidence-based online high school curriculum teaches 21st century skills in three core competency areas: information technology (IT) literacy, transition planning, and reading. The project will work with three national organizations: the National Secondary Transition Technical Assistance Center, the National Association of State Directors of Special Education, and the Association of University Centers on Disabilities. Representatives from all three organizations, as well as other key stakeholders, are committed to EnvisionIT scale-up with 700 students with disabilities, across 12 high schools, in multiple states.
EnvisionIT will be refined in order to:
Update content to reflect the most current IT literacy and 21st Century core concepts
Validate alignment of curriculum with the new English Language Arts Common Core Standards
Strengthen transition planning activities
Revise unit quizzes to increase construct validity
Include relevant independent living and financial literacy skills
Include video and interactive multimedia for students.
The following products to support program implementation will be developed:
School technology capacity tool
Online multimedia for teachers, administrators, and parents
Migration of EnvisionIT into a sustainable platform.
The Scaling-Up EnvisionIT model will provide an innovative opportunity for students with disabilities to learn the essential skills they need in order to succeed in the 21st century.