Cohort 9 Stepping-Up Technology Implementation
Oregon Health and Sciences University, Portland, OR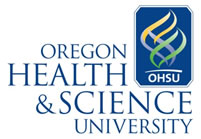 Communication Matrix Community of Practice (CMCoP) Suite
Children with severe disabilities often experience complex communication needs, in many cases requiring the use of augmentative/alternative communication. Deficits in communication and language are so basic that they affect social-emotional development, language/literacy development, educational achievement, participation in the general curriculum, and membership in society as a whole. The Communication Matrix designed for use by parents and teachers collaboratively is popular among professionals and parents on an individual basis, but the nature of the target population (low incidence and widely dispersed) makes it difficult for users to share their experiences to benefit each other and their students.
This project is to develop and integrate a virtual community of practice (CoP) into the matrix suite to support widespread implementation and information exchange among users. The plan is to develop and integrate into the virtual CoP several new components including data-based portraits of communication development in specific populations and a mobile application. Once new components and supporting training materials are developed, participants will receive training and coaching and establish membership in the CoP. Components and support materials will be iteratively improved as evaluative data are collected from users at development and pilot sites.
Project activities and outcomes will be evaluated through (a) ratings of IEP/IFSP goals by independent raters who are blind to condition; (b) parent satisfaction with child's IEP/IFSP goals; (c) professional satisfaction with using the matrixsuite; (d) fidelity of implementation by teachers and speech/language pathologists; (e) student performance data collected before, during, and after project participation; and (f) follow-up data on use of the matrixsuite and virtual CoP.